These things are secretly costing you.
How often do you examine your credit card statements for hidden charges? In the digital era, many of us may not even review our statements at all. The truth is that there could be some surprises there in the form of fees that could be costing you hundreds of dollars a year.
Has Your Interest Rate Changed?
The first thing you should look at is your interest rate. Have you ever seen a story about the fed raising the federal funds rate, and thought, "Who cares?" If your credit cards are tied to a variable interest rate, you do.
Most variable-rate cards base interest on what is called a "prime rate," which moves at the same clip as the federal funds rate. Additionally, many cards have fine print that allows them to raise your interest rate due to late payments or overages. Check your rate regularly.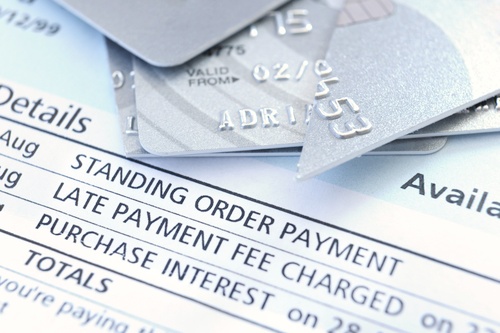 If it has gotten too hard, perhaps it's time to call the bank to see if you can change the rate. If the card is too troublesome, consider paying down the balance to zero and leaving it open. Closing accounts can lower your credit score.
Reward Programs
Your card may provide a high rate of cash-back, airline miles, or other great rewards, but are they worth it? Many reward cards charge you an annual fee for those benefits, which could be wasted money, mainly if you are using the benefits rarely.
Put pencil to paper and decide if you are earning enough rewards to offset your annual fees. Additionally, consider that many cards charge you a fee to cash in your rewards, often called something like a "service charge." You should also make sure your rewards are in place. Many accounts will void your benefits due to late payments or other infractions, and only reinstate them after you pay yet another fee.
Activity Fees
More and more often, credit cards are charging clients who do not use their card frequently enough for their liking. For example, if you do not charge $2,000 a year, they may ask you to pay a certain amount every month just for not using the card. Some accounts will asses this fee at the beginning of the year, and only refund it as you pass their spending threshold.
Other Charges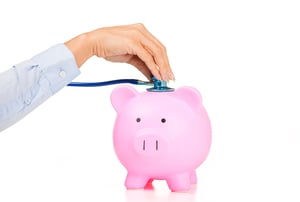 Were you aware that certain credit cards may charge you a fee for transactions that involve an international financial institution? A foreign transaction fee may even apply in cases where you aren't aware that you are dealing with a foreign bank. These fees are even more common in the digital age, when we may not be sure who is on the other end of a purchase. You may also want to see if you are being charged a paper statement fee and change to an online statement. You may have also opted into a payment protection plan that will cover your credit account if you are suddenly unemployed or otherwise cannot make your payments. This charge may rise as your balance increases.
If you aren't sure whether keeping a credit card active or closing the account is the best course of action for your credit, Credit Diva of Dallas can help. We not only help our customers fix their credit, but we also help you continue to build your good credit.
If you're not sure how to choose a credit repair company, you can download our free guide for choosing the best dallas credit repair company to help you choose!